Why
Fatherhood+Life
Coaching
vs.
Just
Life
Coaching?
Fathers & Families Coalition of America took over five years examining the pros and cons of life coaching programs. One of the biggest concerns had to do with fidelity of the entire program before a colleague enrolled into a program, curriculum content (e.g., did it have evidence-based interventions) and finally, what were the outcomes graduates received (personally, professionally, sustainability and more)? We found that there are many entities training individuals with the majority not requiring a prerequisite and/or foundation training. This seemed to our team very troublesome because there are some decent life coaching programs out there, but in each one of the reviews it appeared that something was missing.
Some programs had great curricula content, but what were the impacts for their graduates or were they just left out there to develop as an entrepreneur? I noted many did not augment instruction about business development, evaluation of one's practice, marketing, relationships and more important elements - What's it really like to work for yourself go through life coaching? What is like to understand the needs of a father? What would be needed to be part of the journey for a new story on fatherhood for the wellbeing of children? Finally, why were there no directed life coaching programs focused on fathers using some of the best evidence-based interventions that are proven to be successful working with dads?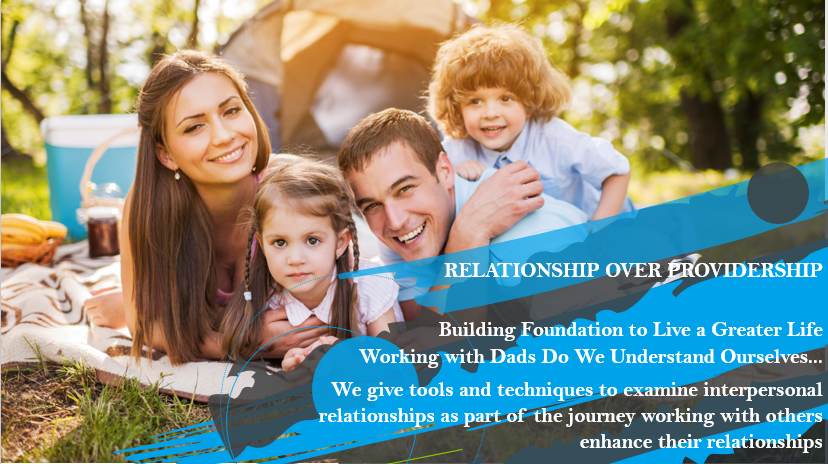 Healthy father involvement goes beyond the wellness of men's development into a transformational impact on children's wellness, relationship development and even healthier communities. However, we have failed our fathers and, in turn, failing mothers and children without programs that examine the unique needs of men and fathers. Several colleagues continuously show the effects of father absence and/or lack of involvement from one generation to the next. Life Coaches are no different than many professionals that have not received effective and continuous improvement training to work with young boys, men and fathers of all diverse background. We introduce a new model that is based on proven, evidence-based and promising practices and models working with dads. When fathers are healthier, the relationships they enter have more wholeness instead of brokenness. When those relationships turn into a healthier lifestyle when they have children, there is an increase in overall wellness of children and family and community life.

Many programs hold the position that they can change someone's life and this is not true. We can be part of the journey, opening potential for the aspirations, goals, dreams to become realities. Those who go through our programs come away with life changing experiences that funnel into improved practitioners and life coaches. FFCA started to experiment with life coaching through a lifespan model on fatherhood, family-life and child development elements into our Fatherhood Practitioner Credential. The goal was to create a holistic opportunity to leaders in a new modality that fosters personal growth aligned with the professional development and conscious on the need for relationships that provide proven results based on best practices, evidence-based interventions and a format accessible for everyone that has fun infused.
In 2017, with our Puerto Rico based Affiliate of Fathers & Families Coalition of America, Life Impact LLC., the vision from 2011 has come full-circle with new program unlike any life coaching program. Our approaches outlined in our fatherhood practitioner credential are expanded with continuous improvement training in the prerequisite courses, life coaching elements and monthly ongoing technical assistance in four domains: behavioral, cognitive, interpersonal and goal attainment to support the process of the "whole person" and from a client-centered model that is parallel with Life Impact, LLC.
Flexibility of the program and contents allow for those who are beginning and those with advanced helping profession background to honor the strengths of each fatherhood life coach participant. This commitment from us to the participant and graduate fosters ongoing structure that is supportive to engage different subgroups that traditional Fatherhood Practitioners are accustomed working with to increased effectiveness with adolescents, veterans, criminal justice, young parents, marriage/relationship, domestic violence and critical attention to meet the needs of racially and ethnically diverse individuals through ongoing cultural appropriate methods training and applicable for both genders...not just for dads.
Increasing uses of life coaching are opportunities to be part of the process helping parents, children, families and communities, globally, maximize their potential. Call us for a consultation to get you on the journey of making a difference in the lives of others at +1-424-225-1323 or email a simple note to lifecoach@fathersandfamiliescoalition.org.