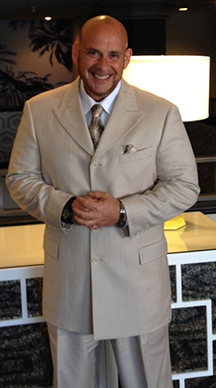 Our Mission: Finding a cause bigger than self to support opportunities that increase family and child protective factors with a focus on the impact of fathers by providing professional development for those who work with parents and caregivers so that they have the skills, knowledge, and access to resources they need to support their child's development, wellness, restorative justice, social justice, early childhood educaiton, criminal justice and more that help children and their families thrive...
We at Fathers and Families Coalition of America came into being because we worked with fathers and families whose needs were not being met. Finding and working with other practitioners, organizations, communities and all stakeholders who had the same goal of helping fathers and families, Fathers and Families Coalition of America saw the need to help by supporting the professional development, quality improvement training of those working with families. We wanted to take awareness of issues and move toward taking action to help these families. Thus, we worked to build purpose driven services that center on improving the wellness of children, strengthen families, and improve the quality of life of individuals throughout the United States and those who seek support internationally. Many of our colleagues, as well as our nonprofit were well placed to particularly work and help low-income individuals and disenfranchised communities. Over the past 20- years, we have invested heavily to support the capacity of professionals, researchers and parents by exposing them to technical assistance and professional development support. As President and CEO of Fathers and Families Coalition of America, it is my position to advance and improve services by removing obstacles to working with fathers. It is my vision that, together, we will even do more.
We started in 1996, as a grassroots organization dedicated to support the needs of low-income mothers and fathers on public assistance who desired to move out of poverty through our workforce initiatives. We soon learned, many of our best intentions were not good enough because we lacked professional development and on-going training to improve our services. We soon learned that we would increase opportunities for the individuals and communities of we served with greater professional knowledge on the means of helping others. This need for self-improvement has become an international call or request from Fathers & Families Coalition of America to help others improve their abilities both personally and professionally. Therefore, to truly make our nonprofit unique, we added a global purpose that strives for excellence as an agent of transformation to champion the champions working with millions of children and families daily.
I believe we are in a position where we must leave a lasting imprint in improving the lives of children in this world – children who desire the best from both their fathers and mothers. FFCA's purpose is for children, to create a stage where stakeholders come together and develop their powerful potential to make a change in this generation. I believe we can do this by elimination of procrastination by becoming about action. Personally, I cannot wait anymore for the end to procrastination. I begin by starting with myself.
In 2016, we trained over 1000 individuals with the focus on fathers and their impact on children, mothers, families and communities. We expanded our research team and support agencies needing high impact evaluations. As a servant leader nonprofit, we provided one national, one international and five regional conferences that provided the best training for parents, front-line workers, and even a tremendous leadership focused institute. We now draw attendees from 39 states and five nations in-person as well as a virtual tie-in that supported long-distance quality improvement to another 60 nations.
Part of the process of continuous improvement is the ongoing improvement of Fathers & Families Coalition of America. Finding a Cause Bigger than One's Self is more than our organization's tagline. We are a Quality Improvement Training Center to support others. We have some major plans for 2018! Come help us by supporting this agency that has touched the lives of individuals in the utmost parts of the world. We are helping others who are Making a Difference in the Lives of Children!
How can we deny children? We must make a major impact on this generation. We have so many knowledgeable professionals and researchers that must apply their knowledge to build programs. Action-the action of now to help build sustained and ongoing programs that are currently touching the lives of fathers, mothers, children, communities and nations. I am asking, starting with myself, that this is an appointed time for us to build. In the past two decades, I have never seen as much outreach from individuals around the world seeking support with the agenda to improve fathers' involvement in the lives of their children.
We cannot build a legacy on what we intended to do or what we wanted to do. Fathers and Families Coalition of America's vision is to improve the lives of children through father involvement and building stronger families by growing domestic and international affiliates and membership for networking development, capacity building assistance and increasing common core standards for professionals working with fathers. We have been fortunate to have the Affiliate and Membership base grow,
In 1773, Benjamin Franklin said, "Well done is better than well said." We cannot do any of what we want to do without your involvement!
Please contact me, at any time, to share how you can be a part of Fathers and Families Coalition of America. Email at james.rodriguez@fathersandfamiliescoalition.org or call 424.225.1323.